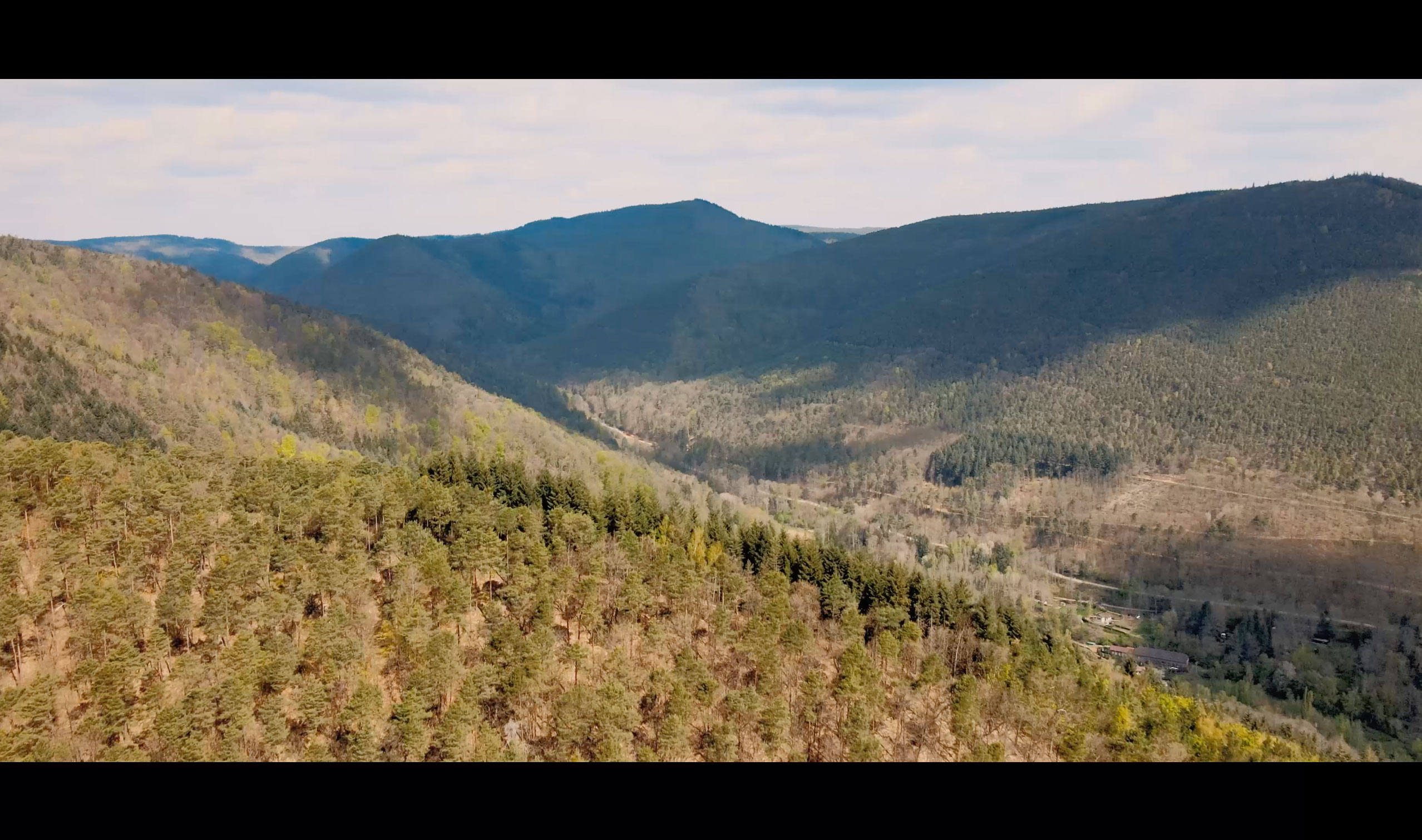 irori
In traditional Japan, the irori is a fireplace in the house where people come together to warm up, eat and drink. A place of community, exchange, but also enjoyment.
For us, this wonderful tradition is an inspiration to symbolize this place for you.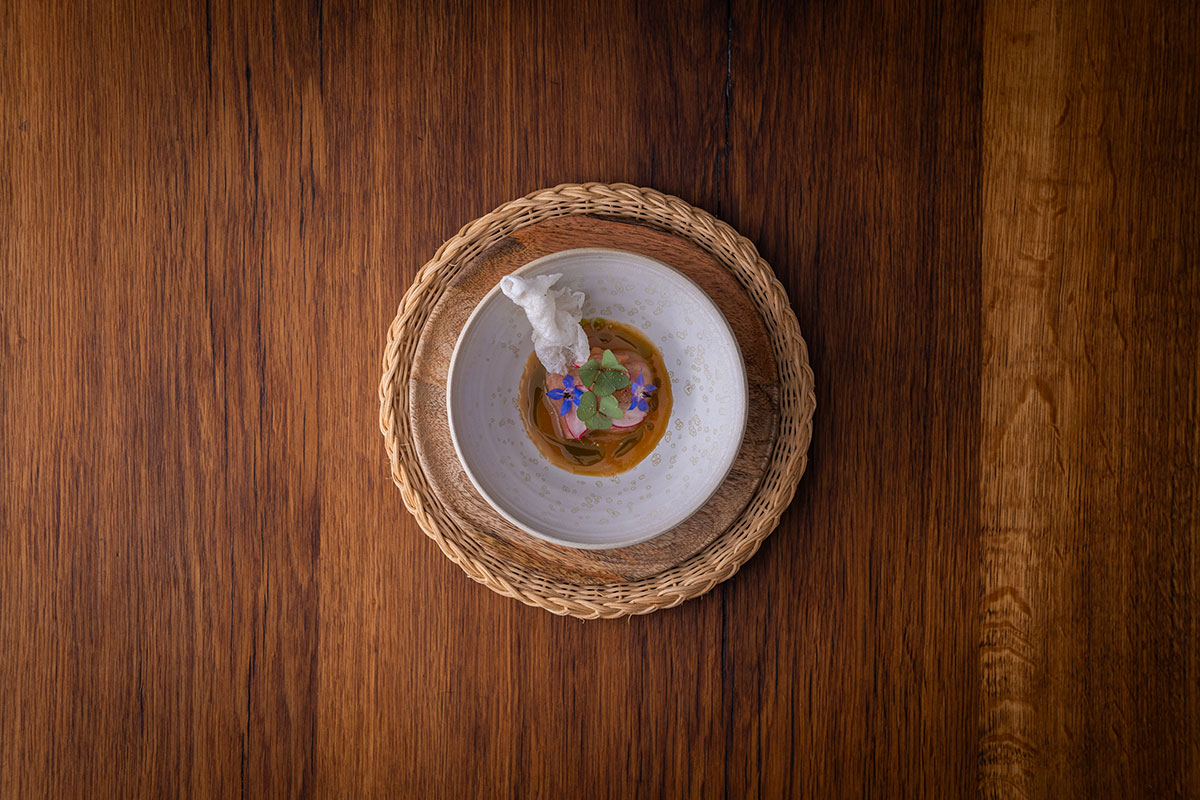 We have finally found a place where we can implement our idea of gastronomy in the form of a restaurant. Here we will take the region, the season and the fire into account when putting together our menu. We are looking forward to welcome you to Neustadt-Diedesfeld at the "Deutsche Weinstraße".
Our opening days are Fridays, Saturdays & Mondays in the evening and Sundays for late lunch. For more information click the button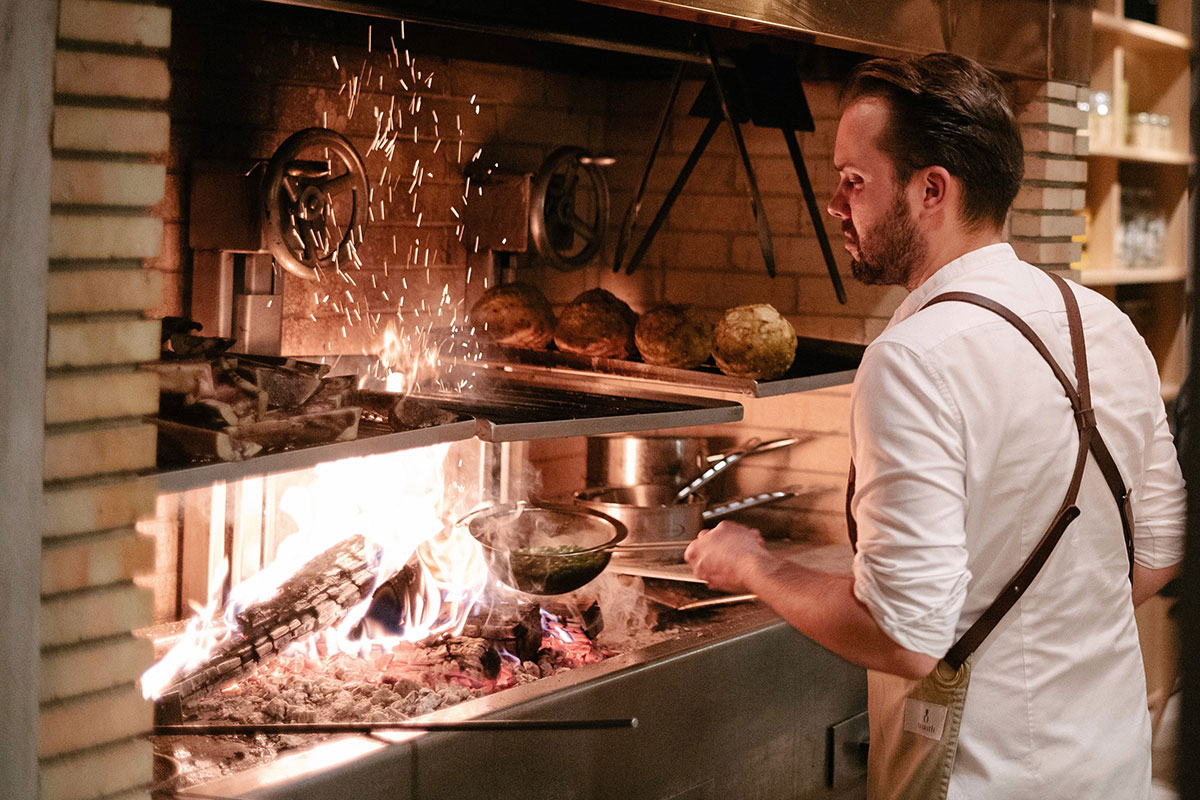 The irori as a pop-up concept. Experience Max Goldberg's cuisine and Kerstin Bauer's hospitality at changing  locations and different events.
We regularly find extraordinary places and partners to temporarily expand our concept for you. It is the fascination of adventure and the everlasting ambition to exceeding the horizon that drives us to do this.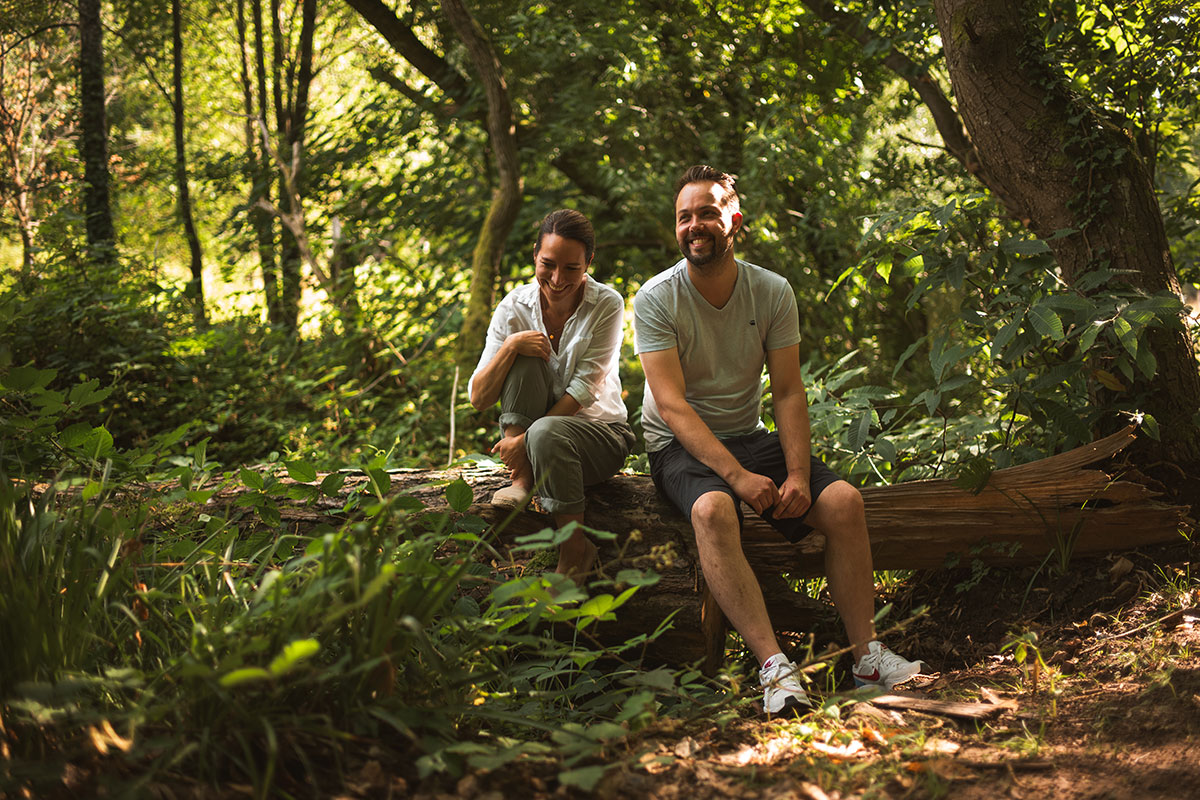 private dining
Cooking Event
You have a special occasion or would you like to celebrate together with your friends or family? Invite Max and Kerstin to your home and experience an extraordinary culinary event.
Max will cook an individually composed omakase menu for you, Kerstin will provide you with the right wines according to your wishes.
Relish at home.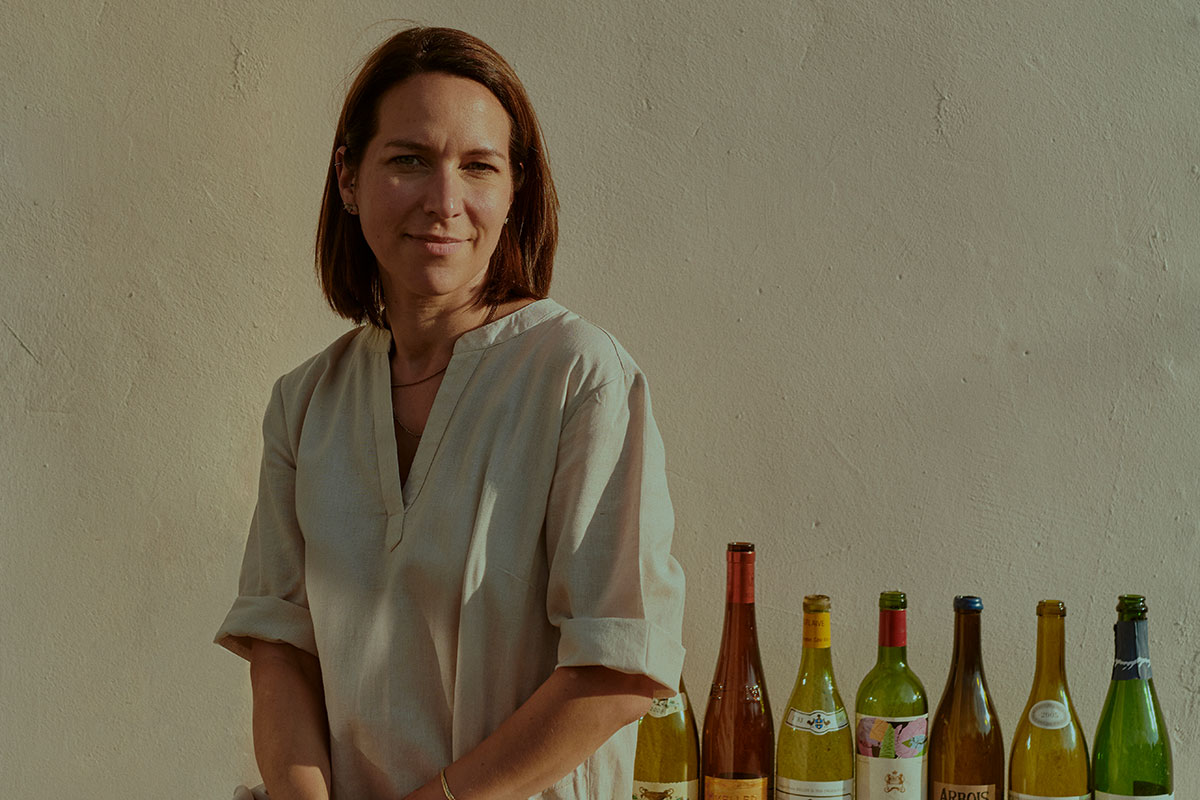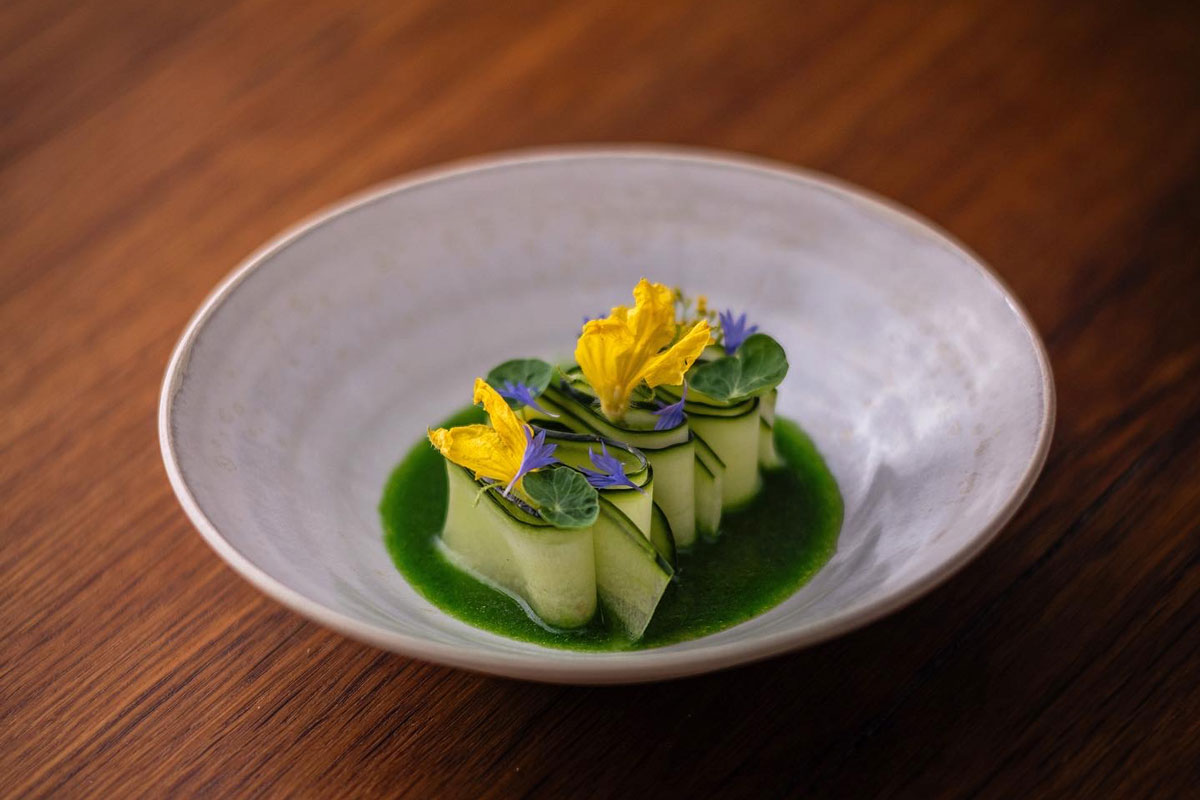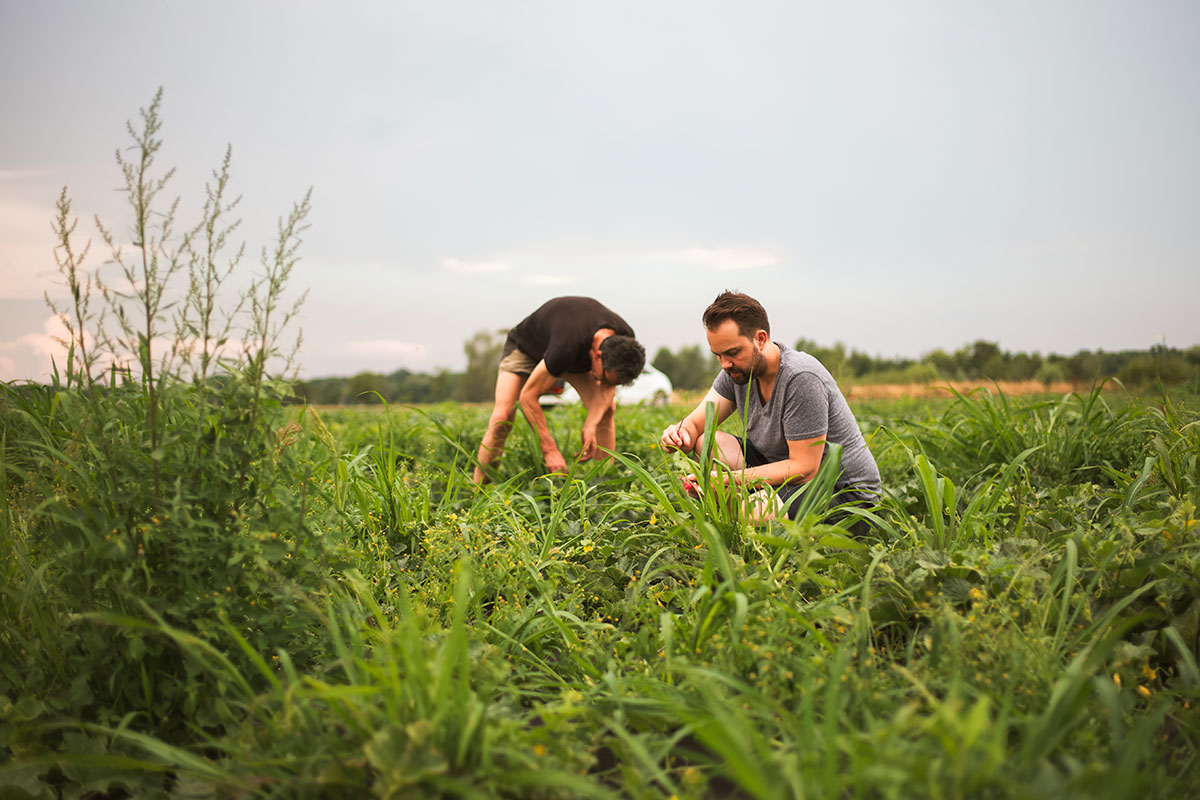 Our philosophy
irori is a place and time where details are important because we try to feel the big picture and always come back to the beginning. How did the trend of preparing Wagyu from Japan, shrimp from Portugal, coffee from Brazil, vanilla from Tahiti or chocolate from Madagascar come about?
The cuisine of the world is on every plate, so that we sometimes forget the gift we have given ourselves to be able to enjoy the globe and back. It has become easy to get anything at any season, time or price. We thought "the whole thing" should become more conscious, without dogmatism. We also love turbot from Spain, truffles from Alba or O-toro from Spain, but everything in its place, at its time and with the right people, otherwise the day will come when we eat something that was flown in from all over the world , but has neither a culinary identity nor its own taste.
What we do is not a new idea, and we are grateful that many chefs before our time first took the region and the season into account when putting together their dishes have added new complex flavors over time. The restaurateur's profession lives from and with this creativity; it's about the moment of reproducing something good on the plate, which you may have experienced as an emotional inspiration from your grandmother or past restaurant visits, or the moment when your palate tastes something triggers things that can hardly be put into words…
So we are continuing what was started in the Palatinate and now extends to Baden and the High Black Forest. We are constantly in touch with our farmers and producers around us, searching for the taste of the terroir and what is available to us. Something big is beginning for us, with many episodes and adventures ahead. What we get directly from the farmer is primarily used in the dishes, pickled or fermented. Globalization allows us to find things and ingredients that round off a dish & complete.
We love being hosts and would be happy if you would accompany us on this journey…